Vikinger Theme BuddyPress and GamiPress Social Community Description & Features
Vikinger Theme carefully designed this theme for you to have all you need to build an incredible community with full profiles, reactions, groups, badges, quests, ranks, credits, and much more to come!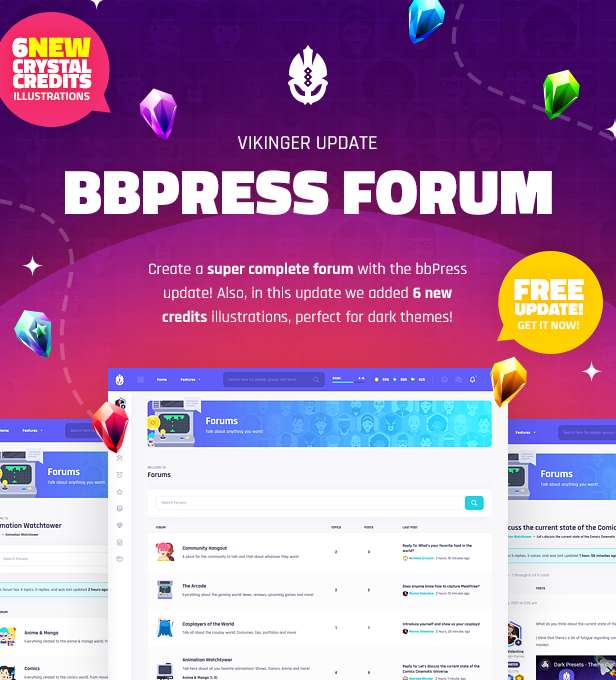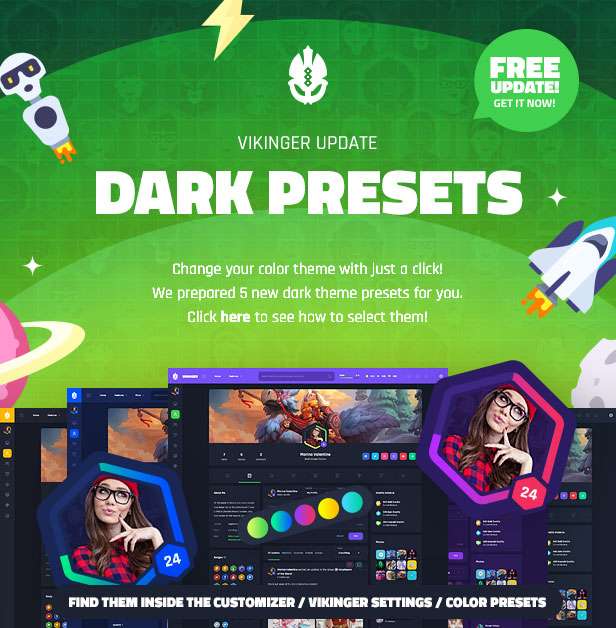 Vikinger Theme BuddyPress and GamiPress Social Community Features
We totally revamped the Buddypress status update box! Easily upload photos, GIFs. post status updates, edit your posts, and even link Youtube videos just by pasting the URL!!
You'll count on a wide range of both status update and activity posts (like when someone becomes your friend). You'll also have the option to mark your posts as pinned, favorite and private, all easily recognizable with our custom icons!
Express Yourself with Post Reactions!
Because we know how important it is, we created a reactions BuddyPress plugin specifically for the Vikinger theme and with reactions illustrations designed by us!
You'll get 8 different reactions: Like Love, Dislike, Happy, Funny, Wow, Angry and Sad. We integrated seamlessly with BuddyPress so you can, not only react to profile posts but also to profile comments and replies!